Ah dumplings, those delicious little parcels we just can't get enough of. Lucky for us, there are dumpling dens popping up all over the Valley where you can dunk, dip and dive in to dumpling heaven. We dare you to read our list of the Valley's best dumplings without drooling everywhere!
Fat Dumpling
Poached, steamed or fried, you have to try them all and Fat Dumpling is cooking up all sorts of mouth-watering creations. Some of the tasty flavour combos include poached chicken and asparagus, steamed pork and Chinese cabbage and pan-fried vegetarian dumplings.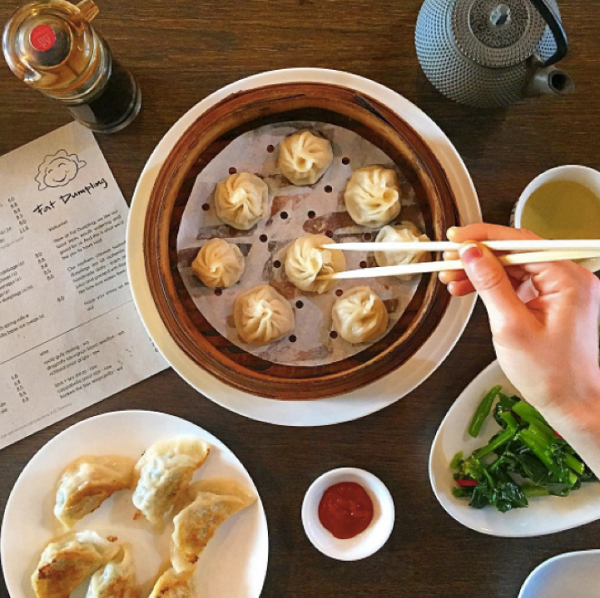 Harajuku Gyoza
Harajuku Gyoza is the goods! They tell us their gyoza is crispy on the bottom and juicy on the top – and they're totally right. The best thing though…three cheese gyoza, deep fried!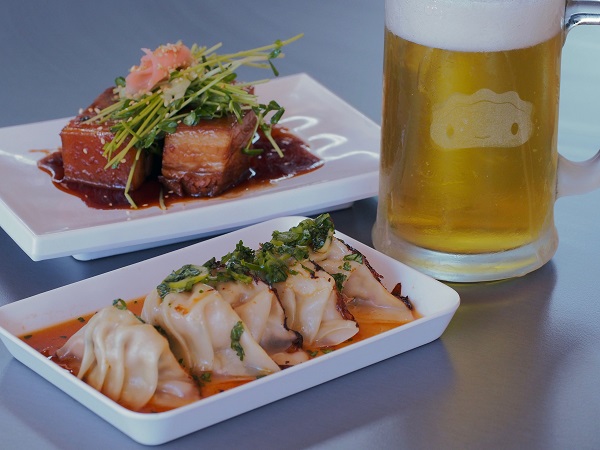 Umami
Located in the popular Chinatown Mall is Umami, the masters of Asian tapas! The chefs pride themselves on their modern Asian dishes, and their Alaskan king crab Gyoza tapas dish is simply divine! Stuffed with Alaskan kingcrab meat filling, crab jelly and pickle onion, this is a share plate you'll want to keep to yourself!
King of Kings Seafood Restaurant
After more than 20 years of operation the name has well and truly been earned. King of Kings has held the crown as Fortitude Valley's favourite seafood restaurant and has developed a tribe of loyal followers over the years. Most importantly, in the spirit of steamy stuffed things, King of Kings has dumplings for days. This place is a palace, so large groups are welcome but be sure to book because it packs out pretty quick.
Heya Bar
When we think of Heya bar, we think 'beer food'. Heya Bar is a modern, cool and quirky bar with a Pan Asian attitude. With stairs that lead you down below the bustling Brunswick Street, it's as if you're entering a whole new secret underground world! Mirroring the famous style of the dimly-lit yet vibrant Izakaya bars of Japan, the décor at Heya is nothing short of authentic! Specialising in street eats, plating up delicious dumplings with hot chilli oil – with options like pork or vegetable, you're sure to be satisfied! For those looking for a slightly more adventurous dish, why not try Heya's ever-so-creative cheeseburger spring roll? With food this good, we don't blame you for thinking "Miso hungry!" Fancy a side of entertainment with your dish? Pop in on a Wednesday night for a dose of side-splitting stand-up comedy, or be serenaded on Friday nights at Heywire, Heya's live music night.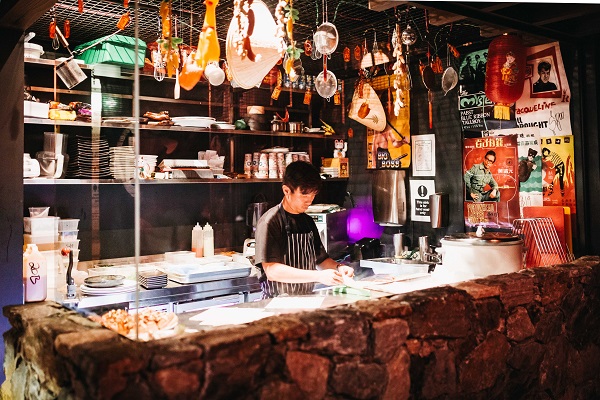 Nonbei Sake Bar and BBQ
Nestled amongst shopfronts of the bustling Ann Street, Nonbei Sake Bar and BBQ is another notable member of the Asian restaurants which call the Valley home. Nonbei is a Japanese Izakaya Yakiniku restaurant, meaning traditional Japanese fare is their specialty. You can order from an A la Carte menu, dine buffet style, or select a hot pot to cook your food in just to your liking! The seafood options are outstanding, with special mention to the Salmon Basil Carpaccio – fresh salmon with homemade basil and olive oil sauce. If you're set on dumplings, however, you can't go wrong with the Nonbei Gyoza- pan-fried pork dumplings. As they say in Japan,  'oishii' – delicious!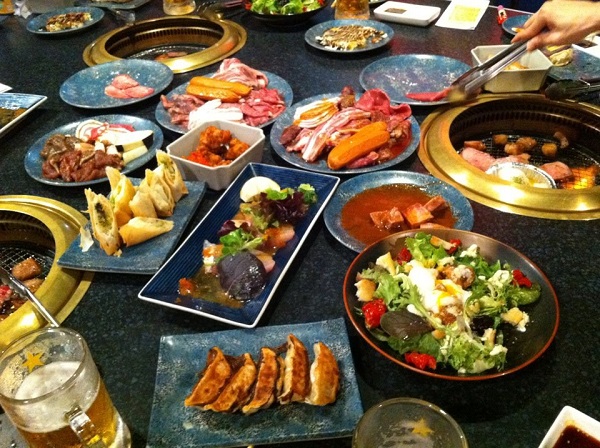 Whether you're after a gourmet meal or cheap eats for the whole family, this list of the Valley's best dumplings has your spoiled for choice!