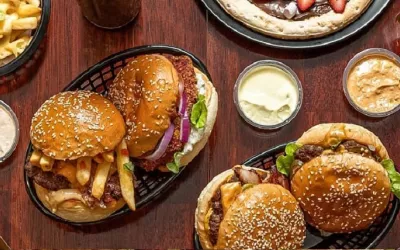 Hashtag burgers and waffles
We are different.  BEST BURGERS IN BRISBANE.
At Hashtag burgers we are different and that's what makes us special, well that's what Matt's mum said back in 08 so we're running with it! It is based solely on this comment (thanks mum) that Hashtag have decided to create a unique style of dining with amazing food and good old Fortitude Valley vibes!
​Through many years of research we have created a burger that we are proud of. We only source the best ingredients from good humans and run our business in the most ethical way possible.
​You can head into the Valley and come grab some of our amazing burgers, order through our website for delivery to your door or even come grab your meal yourselves! Our food is amazing and for a good cause!
Website hashtagburgersandwaffles.com.au
Facebook Hashtagburgersandwaffles
Instagram @hashtag_burgers_and_waffles
Email info@hashtagburgersandwaffles.com.au
Contact  07 3569 5805
Address  Shop 3/477 Brunswick St, Fortitude Valley QLD 4006 Australia