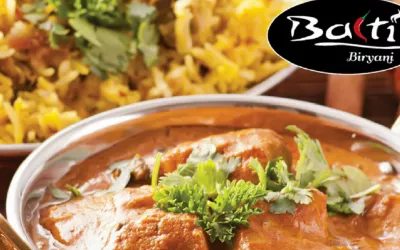 We are the specialists with the biryani; so come join us for a meal at our location. We assure you that you will have the best biryani in the world. Cheers!!
Balti Biryani offer true authentic taste of Hyderabad biryani from India. We prepare the most flavorful and the best quality Indian cuisine in Brisbane City.
We are passionate about serving authentic Hyderabad Biryani and do not compromise our sought after recipe by using short cuts or skimping on quality or ingredients. Each biryani is made carefully and each step of the process is under close supervision.
All the preparations are done in our premise, which means you get only freshly cooked food each time you order, that lets us stand out from the other Indian restaurants in Brisbane. Our attention to detail, while preparing, is especially crucial in terms of spices and ingredients in preparing every food on our menu!
We feel that we succeeded in our creation and enjoy bringing this authentic ethnic dish of India, and hope that you enjoy it too!
Website baltibiryani.com.au
Facebook baltifortitudevalley
Contact  07 3161 6250
Address McWhirters Building, Cnr Brunswick & Wickham Street, Fortitude Valley QLD 4006, Australia