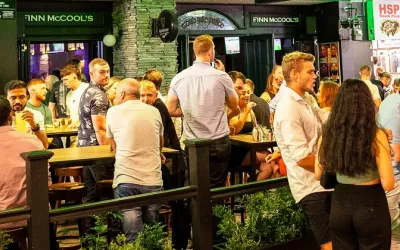 Finn McCool's Fortitude Valley
Through the passing seasons, the warmth created in local pubs has been the heartbeat of Ireland. Finn McCool's is a modern Irish pub, conjuring the spirit of yesterday to cheer you to the core.
It's kinda like you followed the rainbow and found the pot of gold, only it's a pint not a pot and the gold is more dark brown. So, even more satisfying!
Website finnmccools.com.au/brisbane
Facebook Finn McCool's Fortitude Valley
Instagram @finnmccools_fortitudevalley
Email functionsbris@finnmccools.com.au
Contact  07 3166 2477
Address  295 Brunswick St, Fortitude Valley 4006, Queensland, Australia