After a long and tiring week, how satisfying is it to crack open that first beer on a Friday afternoon? That crisp bitter taste is the stuff dreams are made of, seriously! Now we've got you in the mood for an ice cold brewski, why not get your crew together and go on an epic pub crawl adventure this weekend? We've sussed out some of the best beer gardens in the Valley for you, so pour yourself a drink, kick back and add these cool venues to your list.
The Royal George Hotel, also known as 'RGs' among its faithful patrons, is an absolute must when it comes to drinks in the Valley. Arguably the most iconic pub in the precinct, the Royal George Hotel has undergone a significant facelift in recent years, with extensive renovations made to its beloved beer garden.  Dubbed the official title of 'The Brunswick Street Beer Garden', this is the perfect place to get among all the action of the Valley, right in the middle of the entertainment precinct. End your week the right way with RGs' Good Time Sundays, with live music, beer garden DJs and pints of local, Coopers and Lashes. RG's promises good food, good drinks and good times, and we have to say, they're not wrong!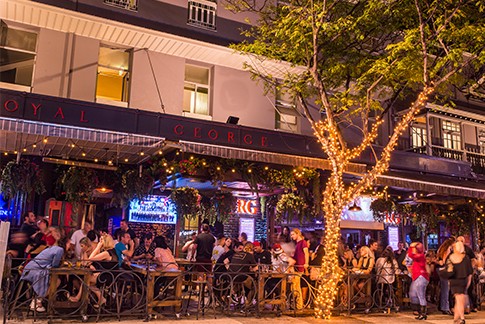 Known and loved for its live music and open air beer garden, The Brightside is another place you just have to visit. Located on Warner Street, the venue is a popular event space, and for good reason. Its beer garden has plenty of seating areas for you and your crew to chill out, with abundant artwork to absorb and greenery to relax among. The Brightside is the perfect space to connect with friends over nibbles and drinks –see you there soon!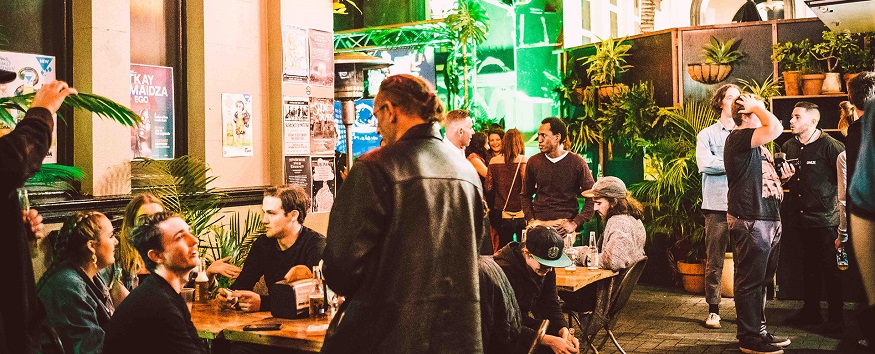 Having undergone many changes since its original opening in 1864, the Osbourne Hotel has reopened as a new venue and is already making waves among Brisbane's bar scene. Located on the corner of Ann and Constance Streets, the Osbourne Hotel is hard to miss, with its sleek and sophisticated interior and stunning architecture. Most notable is the beautiful beer garden: picture a retractable roof ceiling, leafy plants and glamorous decor all within a gorgeous alfresco dining area. Words can't explain the decadence, you'll just have to see for yourself!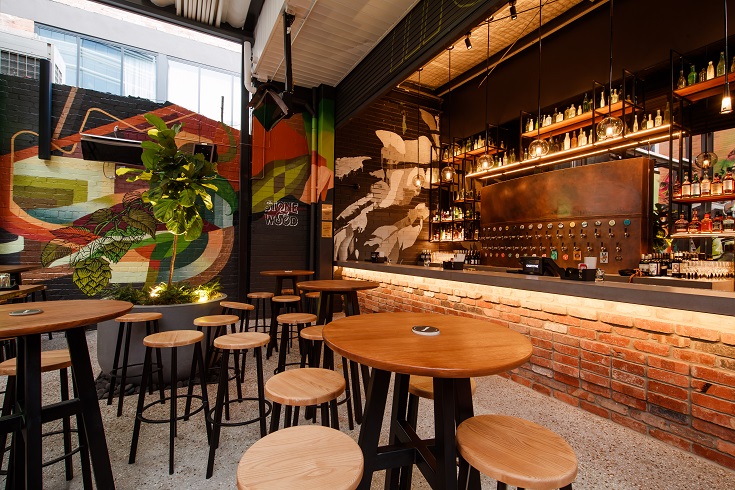 Down Brunswick Street is Fortitude Valley's Pig 'N' Whistle – one of seven in Brisbane. In a heritage-listed brick building, the venue offers patrons a space to hang out in comfort. Designed for Brisbane's steamy climate, Pig 'N' Whistle Fortitude Valley has not one, but two beer gardens for you to enjoy! With high ceilings, exposed brick architecture and a retractable courtyard roof, this place is popular among locals and tourists alike. Further adding to the charm are the shade sails illuminated by ornate fairy lights.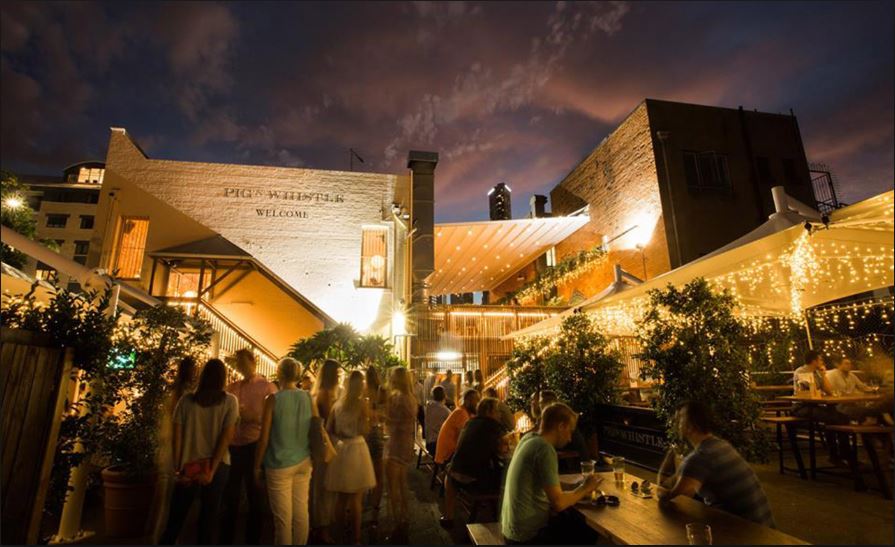 For a top-notch pub complete with a funky graffiti-art outdoor beer garden, you'll be hard pressed to go past The Elephant Hotel for your next knock-off drinks. Found on bustling Wickham Street, the heart and soul of this venue is arguably the outdoor beer garden, decked out wall-to-wall with stunning artwork by the infamous street-artist Sofles. When it comes to food, take your pick from an extensive menu featuring everything from pub classics to wood-fired pizzas and burgers of elephant sized proportions, washed down with your choice of craft beers, Australian and International wines, or house cocktails. If it's live tunes you're looking for, the Elephant's got you covered Wednesday through to Sunday, making this hidden gem the perfect spot to find yourself kicking back after work almost any day of the week.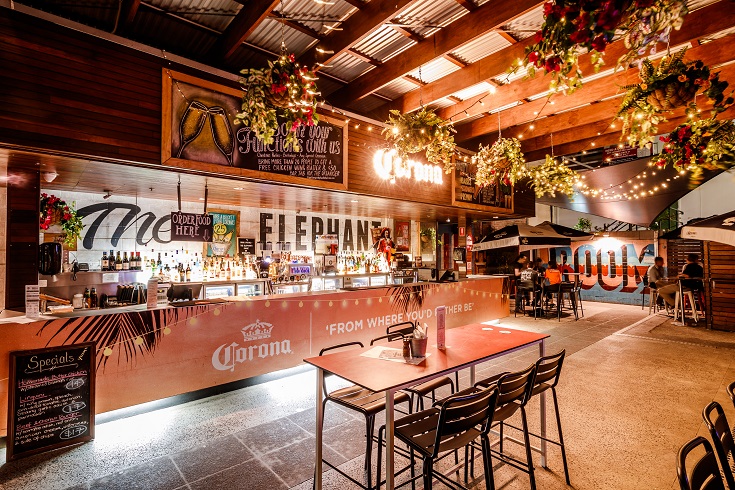 As you can see, some of Brisbane's best beer gardens are found in the vibrant Fortitude Valley – come and check them out for yourself!