There's nothing quite like the thrill of op-shopping and giving trendy threads a second life. As they say 'one man's trash is another man's treasure', and it couldn't be more true; especially in Fortitude Valley where you're sure to pick up a few gems in the vintage stores. Channel your inner Macklemore and come thrift shopping in the Valley with us to bag a bargain.
The Lifeline shop on Ann Street is a great place for a treasure hunt. The store itself is huge, and bursting at the seams with clothes, books, kitchen utensils and loads more. Lifeline is renowned for its high quality office wear for both men and women, and also has a great range of pre-loved wedding and formal gowns - fancy dress anyone? The kitchenware section is definitely a stand-out, so if you've only got $20 in your pocket, get your mitts on some beautiful glassware, a serving bowl, or a large platter at maximum value for money.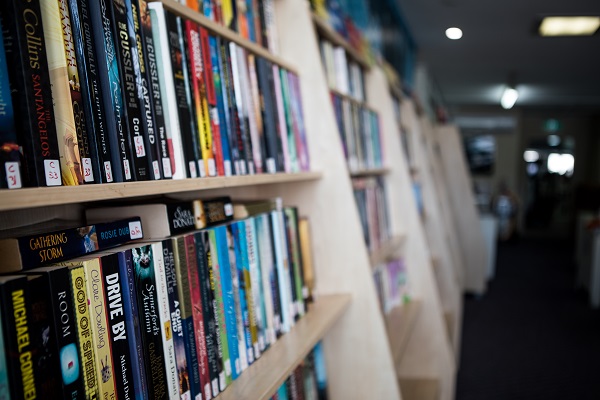 Vinnies provide a great variety of items for a fraction of the price. Your first stop should be the Retro section - whether or not you have an upcoming silly shirt party or you're just looking for that perfect weekend outfit, you're bound to find a few mix-and-match pieces. Be sure to venture over to the furniture section where you're sure to pick up a bargain, the knick-knacks of yesteryear will also have you occupied for hours on end.
Red Cross shops are a treasure trove of pre-loved and new clothing, homewares, and accessories for the fashion conscious and budget shopper alike. Red Cross stocks items donated by the community, providing shoppers with the opportunity to find unique treasures at an affordable price. All proceeds go towards supporting the work of Red Cross, helping those in need around Australia and overseas. With the cooler months fast approaching, Red Cross is particularly seeking donations of good quality winter clothes, so be generous and give your pre-loved winter threads a second life and make room for your new season looks.
Monty's Pawnbrokers has been helping the community trade precious belongings for more than 140 years and nothing is off limits, with collectibles, jewellery, electronics, plus more up for grabs. This pawnshop is bursting with valuable history, so you never know what hidden gems you'll stumble across. It's well worth your time to trawl through the archives at Monty's!
By shopping vintage you're not only saving some hard-earned cash, you're also supporting a good cause by giving collectables and antiques a second life and snapping up some stellar second-hand steals! Head to the Valley to discover your new pre-loved items today!