Winter is here, which means it's the perfect time work on that #winterbod and over-indulge in some of life's greatest pleasures… comfort food and sweet treats! If you're anything like us, we don't like to mess around when it comes to lining our bellies with delicious food, so we've put together some of our favourite places in the Valley to get dessert! 
First up, we are proud to present to you Doughlord. Remember all those times you were told you couldn't eat raw cookie dough? Well, Doughlord is like the wish-granting genie making all your childhood dreams come true! Made without eggs, the dough is completely safe to eat! Here's the scoop: you can't go wrong with Quad Choc or Salty and Sweet flavours. If you're an indecisive eater, just follow the advice of the little girl on the taco ads: why not have both? After something a bit warmer? Try their freshly baked cookies for a truly decadent dessert – warm on the inside to warm up your insides!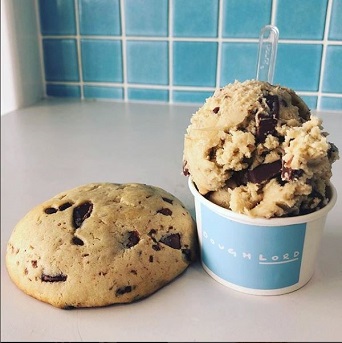 Set in a stunning Queenslander in the heart of the Valley, Alfred and Constance is loved by Brisbanites for many reasons. It hosts outrageously fun tiki nights, boasts a menu to please even the fussiest of eaters, and better still, offers desserts to die for, and all made fresh in house. How about a chocolate brownie goodtime sundae, served with ice cream, chocolate sauce, candied nuts and chocolate shavings? If you're a fan of fruits, then treat yourself to their famous Summer pavlova, served with passionfruit and whipped cream. How could you possibly resist!?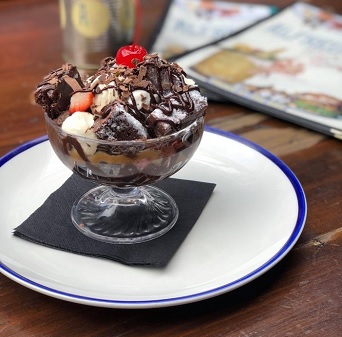 A little bit cheeky and a whole lot of nice, this next shop will get your mouth watering with their delicious cupcakes, served with a sneaky side of profanity. Cakes and Shit is one of the newer additions to Bakery Lane, and boy can they bake! Head on down for freshly-made cupcakes, brownies, slices and cakes that will ensure belly laughs and satisfied sugar cravings. If you're heading out for a night on the town, skip the predictable post-dance feed of burgers and kebabs, and head over for something sweeter at Cakes and Shit – open 'til midnight on Saturdays! Psst… they also have a range of drinks and specialty cocktails that pair perfectly with the treats.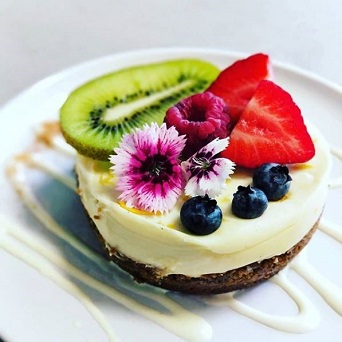 Have you met Ben? Ben's Burgers, that is! This Winn Lane eatery is famous for its ability to perfectly execute all your classic burger favourites with simplicity and ease, yet also shake things up with monthly specials sure to knock your socks off. This month come in and taste the Cheesy Barbs with beef, pickles, onion and bacon, topped with brie cheese and barbecue sauce. Can you say delish!? Once you've conquered a burger, dive into dessert heaven with one of Ben's Burgers deluxe, Instagram-worthy milk shakes. Flavours include Nutella, strawberry jam, salted caramel and more. Get ready to leave with a happy tum and a bursting desire to undo the top button of your jeans… don't say we didn't warn you!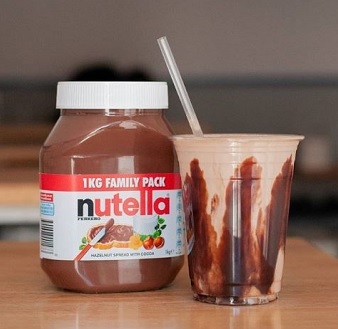 Literally translated to Manila Coffee, Café de Manila is a sweet tooth's fantasy. Serving all your traditional favourites like apple turnovers and caramel slices, as well as exotic treats from across the seas, like Ube cake (a Filipino purple yam cake) and Pandan chiffon (a south-east Asian sponge cake) there's something for everyone! Head down to McWhirters for a cuppa and cake at Café de Manila!

There you have it folks, a snapshot into the sugary surprises sprinkled throughout the streets and laneways of Fortitude Valley, all eagerly awaiting your visit!