Where on earth has 2019 gone? Whether it was your year, or things didn't exactly pan out according to plan, reflecting on fond memories and taking the time to catch up with friends are the perfect excuses to celebrate.
From elaborate functions with your closest friends to more intimate, casual affairs, the best places to celebrate the end of 2019 are in Fortitude Valley. Plan your end-of-year festivities at these Valley venues!
Recently awarded its first chef hat at the Good Food Guide awards, Little Valley is the perfect place to reminisce on the year that's been and to utter the phrase 'time flies' one too many times. Enjoy casual drinks and dim sum with friends in the relaxed, open-air courtyard or reserve one of three different function spaces for a memorable end-of-year celebration. 
Gather the gang and celebrate (almost) making it to the end of 2019 by enjoying one of Beirne Lane's much-loved bottomless brunch parties held every Sunday. Expect a smorgasbord of brunch delights from the restaurant's open kitchen whilst you sail through the beverage options, all part of the package of fun and the perfect way to enjoy an end-of-year catch-up!
Serving up one of the Valley's best selections of local and international craft beers, Bloodhound Bar is one of the best places to kick off an end-of-year chinwag. Perfect for those aiming to make their end-of-year celebrations a laid-back affair, the Bloodhound Bar offers three function spaces that accommodate parties of all sizes, or cosy bar spots to catch up with friends or colleagues. 
Where better to reflect on the year than Finney Isles? This sophisticated cocktail bar with royal blue booths and hardwood floors is the optimal location for those looking to conclude the year in style. Perfect for drop-in gatherings to structured functions for up to 80 people, this cocktail bar also comes with perks such as cheese and charcuterie (available as vegan and vegetarian too), tastings, and plenty of spirits to keep your group partying all night long.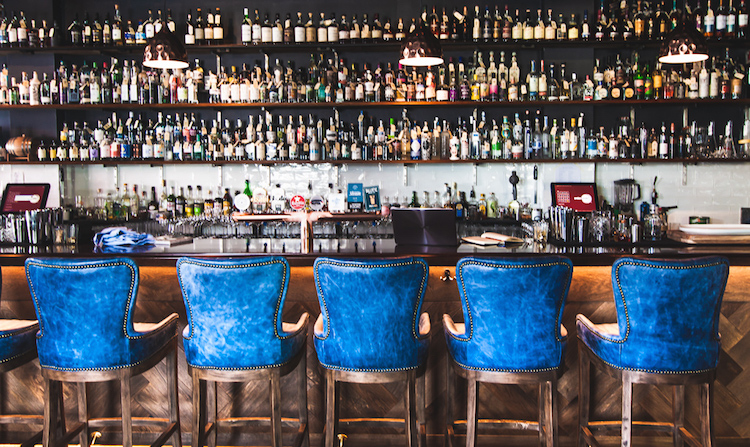 An event venue unlike anywhere else with an eclectic collection of private booths and captivating function rooms and event spaces, Cloudland caters to any occasion… especially a killer end-of-year celebration! Explore the array of options for one unforgettable end-of-year celebration at this larger-than-life destination here. 
Far from boxing you in, X Cargo will help transport you out of 2019 with a boatload of fun event offers suitable for parties of 10 to 1200 people! Take advantage of the commercial kitchen by hosting a stellar Latin-inspired dinner, get sip-happy in a fabulous pop-up bar, or enjoy delectable canapes in any one of the many gorgeous containers in the venue. Whatever end-of-year celebration you're after, X Cargo can provide! Find out more here. 
Reflect back on the year that was within the stunning brick walls of Hotel Carrington! Alongside catering for every and any sort of private or corporate event, Hotel Carrington's end of year celebrations also stand out thanks to their offering of huge plates of paella alongside roving canapes. 
Here's one end-of-year-celebration venue worth taking to print. The Press Club is a boutique bar nestled on Brunswick Street that's great for those looking to end 2019 not with a bang, but a whiskey (or two!) with your nearest and dearest. Get in early and book one of the highly-popular Press booths for a newsworthy catch-up, or explore their event packages here. 
Take your end-of-year celebrations to the next level, or rather, level eleven. With its stunning panoramic views over Brisbane, Eleven Rooftop Bar features an extensive selection of cocktails and dishes that are ideal for sharing. Reserve a private booth (free of charge) on a Saturday night and soak up the final weeks of 2019 with a rosé in hand, of course. 
Where will you be reflecting on 2019?