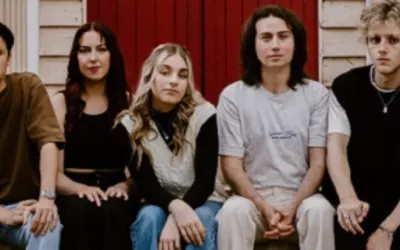 Music festival lovers – Brunswick Street Live is for you!
With an unmissable lineup including Horrorshow, MONSTERA, Danyon, Ghost Mutt, First Beige DJs, Zed Mero, Nejmere and mumgenes; plus markets, live street artists, and in-venue acts, it's a music festival celebrating everything you love about the Valley.
It's FREE and coming to you in the Brunswick Street Mall from 12noon, Saturday 10 June 2023.
Bursting into Brisbane's ever-growing music festival scene for the first time, Brisbane City Council's Brunswick Street Live is giving you another great reason to head to our iconic inner-city party precinct.
Kicking off at midday with an inspiring Welcome to Country in the beating heart of the Valley, you can then choose to chill or dance your way through the afternoon with Quivr-curated DJs – First Beige, Zed Mero, and Nejmere and mumgenes. They'll be spinning the decks in readiness for after-dark headline acts – Horrorshow, MONSTERA, and Ghost Mutt. Closing out the festival is DJ Danyon, with a high energy set. Find out more about all the Brunswick Street Live acts here.  
Between performances, grab a snack and quench your thirst at one of the Valley's many venues, wander the artisan and vintage markets, and watch live street artists, Stewart Shuker, John Smith Gumbula and Sean Clarkson. Together, this talented trio will create a massive street-art style painting that evokes connection to place, community and natural-world icons of Brisbane.
Over 18s can enjoy a drink and bite to eat at Valley venues including Finn McCools, RGs, The Sound Garden, and Blute's. All will be serving up vibes throughout the afternoon and late into the night.
Brunswick Street Live is going to be one great big party and EVERYONE's invited. Grab your mates and make some music festival memories at this inaugural event. It's sure to become another epic annual Valley gathering celebrating live music, markets, artists, and your favourite local music venues. One day you could be telling your kids that you were there when it all began!
Brisbane City Council is proud to deliver Brunswick Street Live – a free event to warm up your winter and support local artists and businesses.
It's another way we're enhancing the Valley's global reputation as a place where everyone can come together to celebrate music and culture.
Brunswick Street Live program
12-9pm, Saturday 10 June.
Brunswick Street Mall
All ages, 18+ in licensed venues
Free event
Find out more here.
12pm: Opening and Welcome to Country
12-5pm: Markets
12-5pm: Live street art
12.20pm: First Beige DJs
2.15pm: Nejmere and mumgenes
3.45pm: Street artist talk
4pm: Zed Mero
5.20pm: Ghost Mutt
6.20pm: MONSTERA
7.20pm: Horrorshow
8pm: Danyon
- May 2023